Corona Diary seria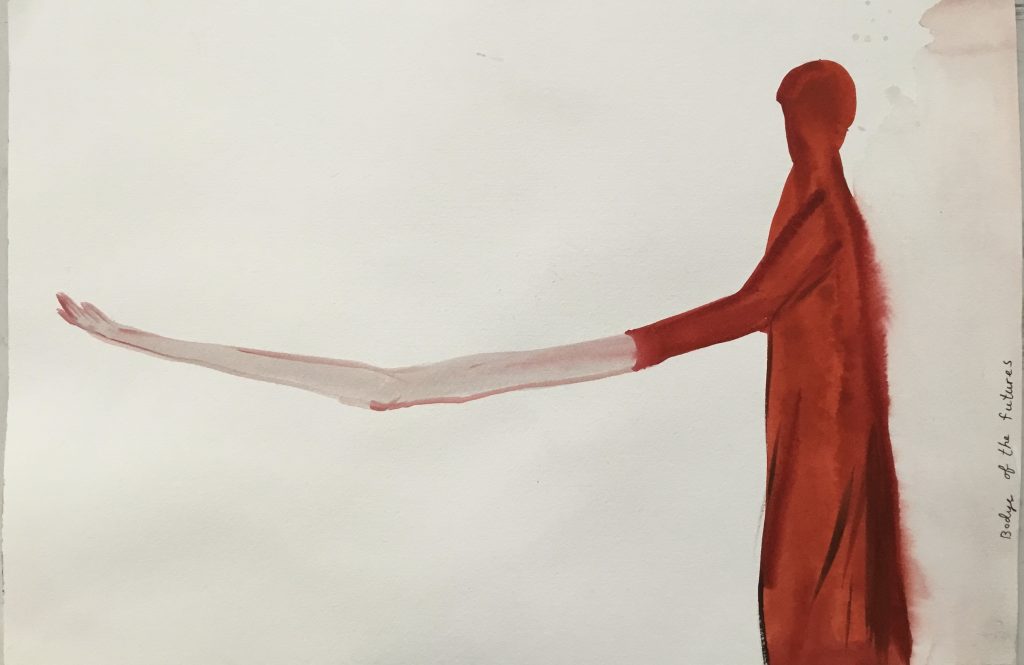 3 April
Now every time going "buiten" became a breathtaking adventure. Before you were just going out and it is an ordinary trip with usual sites.
And now als je in de straat gaan -there is a real theater going on. Amazingly, how all people in such a short time became disciplined actors. They stop if they see you already from 8 meters, looking down passing by, doing a derive if the road is too narrow by going on the opposite side of the street, gazing suspicious or with the open scariness in the shop if you violate 1,5 m by chance.
Are humans becoming enemies! ??
This night I had a dream that I got a hand with a sophisticated prosthesis that can feel the skin of the person you want to touch and at the same time keep a distance.
It would be great to find the scientist who is thinking in the same direction and can create this hand together.