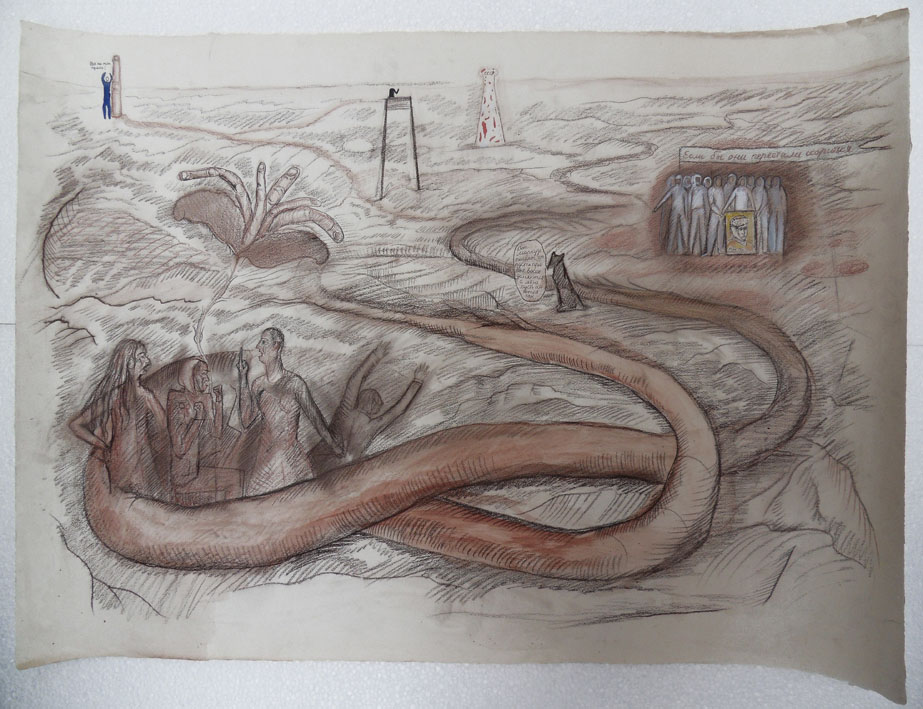 The drawing is reflecting on the important message in the movie , the alienation from each other between minorities as well as the usual disagreements inside the left communities . In the left corner ,the protagonists of the movie : gipsy , worker ,lesbian and veteran shouting on each other . While the wise wolf in the middle pronouncing : "During your debates the "blacks" already prepared the battle ,and they are ready to attack ".
The group of the white partisans in the right caring the portret of Vincent Van gog ,showing the parallel with the cutting earby Vincent and cutting the finger by the worker in the Belgrad story . They are also showing the slogan : "We wish that they must stop arguing "
The worker is staying with his cutted finger in the left corner up .