Performance in Jatiwangi Art Factory, Indonesia /2020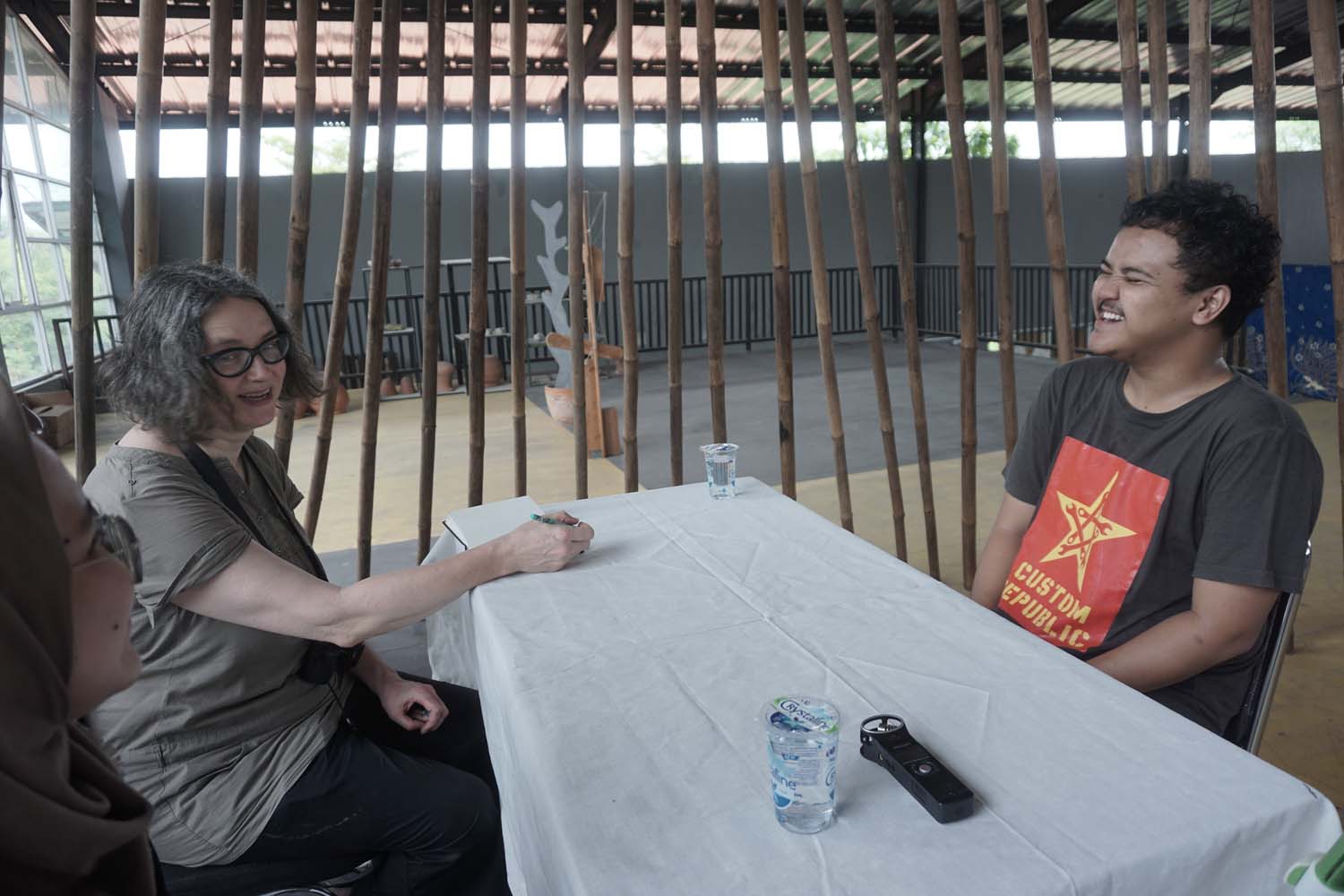 I have constructed the situation for the focused tet-a-tet Dialogue about the Realization of Your Dream in the Bamboo Shelter for the Good Spirit, which I have built with the help of wonderful workers. The topic came from the Community. In the context of the decolonization process, I refused to work with my own topic, but took the one which was already there.
I have invited people to speak about their dream and then asked them to draw it.
It was amazing to discover that interest in European Psychoanalysis is present there. The combination of Islam, Marxism, and Psychoanalysis gave an interesting context for the performance and a boost for the research in general.
I intended to leave the Bamboo Shelter for the Good Spirit for the Community so that the inhabitants might have the opportunity to use it further for the development of the new method of Indonesian Psychoanalysis.
The frame of my research is the study of decolonization processes in Europe and Russia with the help of interviews, performances, and workshops, with the outcome of the exhibition in Framer Framed in Amsterdam and other places.
The Motivation behind my trips to Indonesia and post Soviet Asian countries is to discover the techniques and knowledge of a healthy collaboration between body, mind, and spirit by learning about it from rituals and stories and inventing new rituals and learning narratives to establish a new context of the mutual exchange between Asia and Europe.