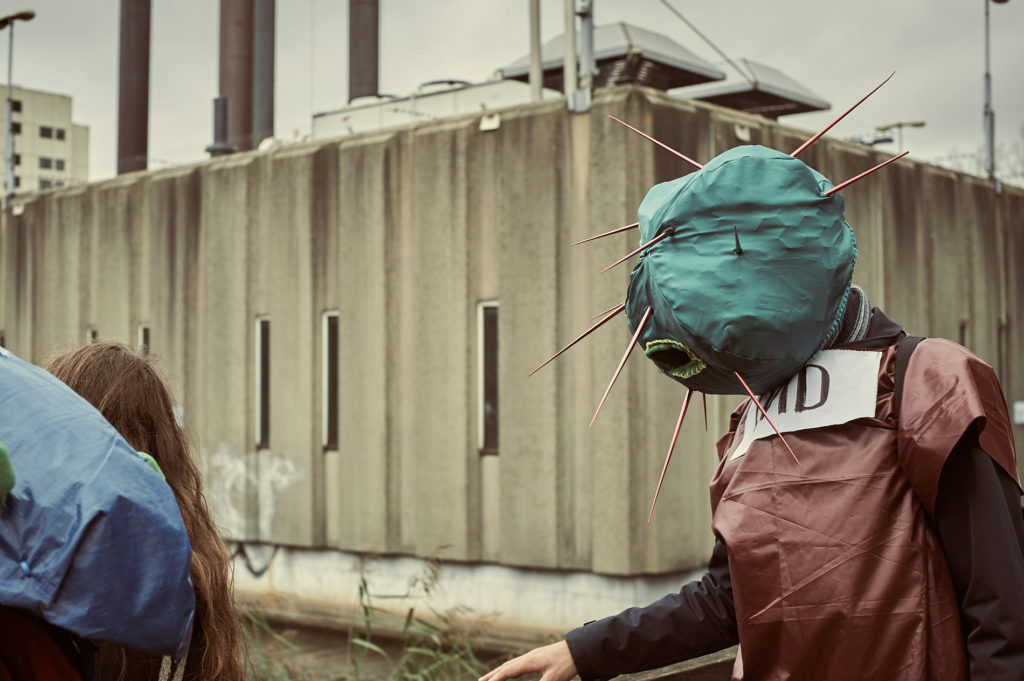 Carnival of the Oppressed Feelings, Amsterdam 2017
Who we are?
Gluklya's (Natalie Pershina) early work developed in the context of Factory of Found Clothes, an artist collective she co-founded with Tsaplya (Olga Egorova) in St Petersburg in 1995. From the very beginning her works show a strong social commitment: 'The place of the artist is on the side of the weak.'
Since 2003, Gluklya has also been an active member of Chto Delat (What is to be done?) and she shares the collective's feminist emancipatory approach, the demand for equality and interest in micro politics, as well as activist self-education and co-creation.
Under the pseudonym of Gluklya (a childlike, made-up name), the artist keeps working with clothes, installations, and across media showing creativity and high spirit of human life.